Oluwabukola Martins is an actress, a dancer and a disc jockey known in the entertainment space and Instagram as DJ Dimple Nipple. She has become a sensation on Instagram on account of juicy and raunchy pictures and videos she posts. The Nigerian popular disc jockey has recently been captured in video with a young man that some social media users believe that the young man might be her boyfriend.
Watching the video carefully, you can see that DJ Dimple Nipple looks soo excited as she was seen shaking her breasts in front of this guy. She is heavily endowed with huge 'melons' so a little shake of her body was romantically displaying her goodies to the gentleman. As DJ Dimple Nipple was shaking off her assets, she spotted her body stirring at her continuously. She asked him, "Why are you looking at my boobs like that?".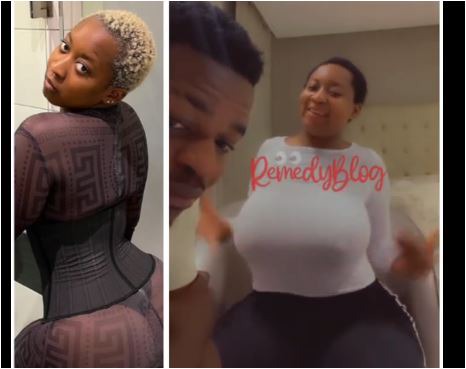 The gentleman said, "It looks so good". DJ Dimple Nipple then told the boyfriend that everything she has belongs to him. The gentleman then said, "Oh, my goodness". The actress then showed him her huge backsides and said that her huge buttocks are part of the things she is talking about and all belong to him.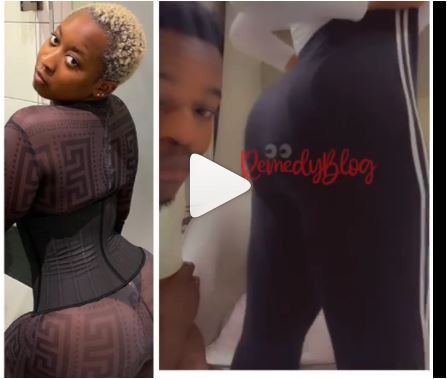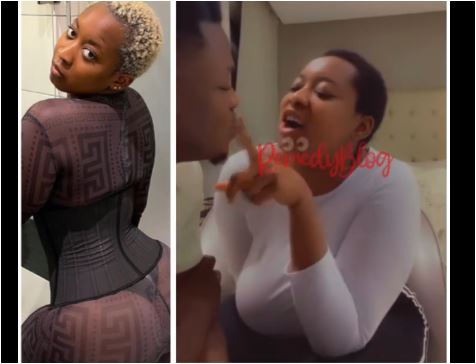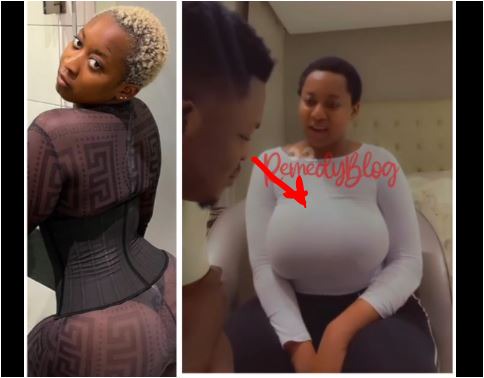 You can also watch the video through the link below: