One of the emotional stresses that ladies go through in life is when they have reached the age they are supposed to marry but no man is coming forth to seek their hand in marriage. But when such ladies are finally granted grace by God to get a man to marry them, the joy they feel is unlike anything else in the world.
A beautiful lady who goes by the name of Shekinah has been captured exhibiting an extraordinary excitement during her wedding. This is a lady who might probably be between the ages of 27 and 32 years. This lady's reactions during her wedding day indicated that she has been waiting for this day for a long time. Shekinah was seen dancing joyously at her wedding.
At a point in time, she was captured putting her hand on her chest and looking up to God. This simply means that she is overwhelmed by the love shown by God to her for getting married at this time.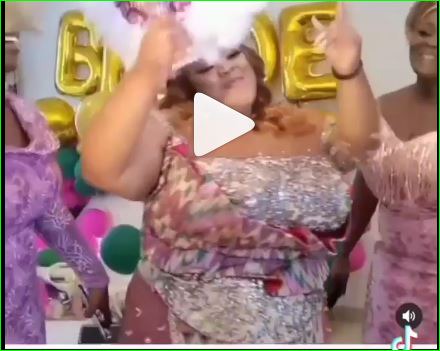 Shekinah is naturally huge in size and in our Africa society, these ladies become a talking point when they get a cute man to marry. But the reactions of Shekinah's husband, George shows that he doesn't care about what people will say about their union. All that he knows is that he has got the love of his to marry. The music being played in the background of the video is Kidi's popular song with the words, "Wosu kora no na medo no more".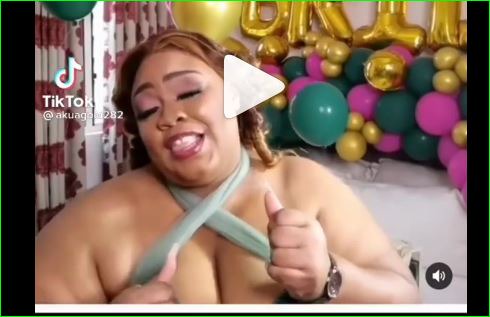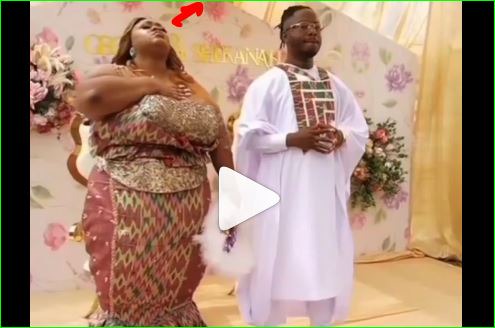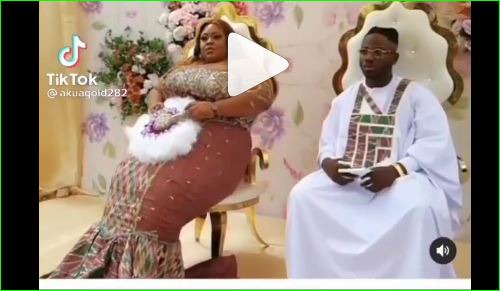 Some Ghanaians after coming across this couple's wedding shared their thoughts. Check out some of the reactions from some Ghanaians below: