Men of God have always advised members to desist from pressing their phones when they are in the presence of God. Some church members have no respect for God or their religious leaders as some chat on WhatsApp, Instagram, Twitter among others while in Church. The Holy Scriptures said that "There is a time for everything and a season for every activity under the heavens" - Ecclesiastes 3:1. However, what this gentleman was caught on camera doing in the church has surprised people who came across this video.
Taking a look at the video carefully, you can see a young man probably between the ages of 16 and 20 years watching a foreign movie while church service was seriously ongoing. In the background of the video, chorus leaders of the church can be heard singing praises as this young man was watching an action movie, probably a Chinese movie.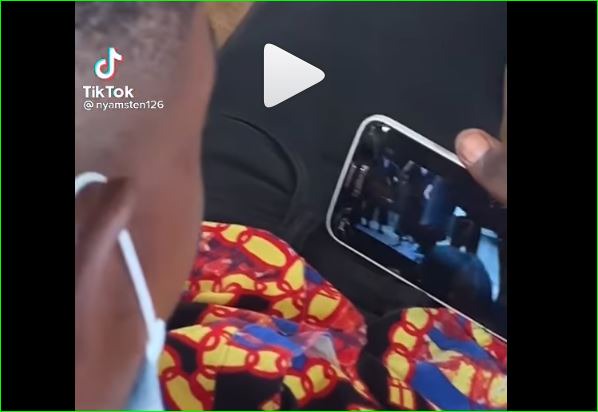 Some of the church members were even standing, clapping their hands and singing praises to God. But this gentleman has no respect for God to stand up nor to take part in the praises by singing or clapping his hands.
Some social media users after coming across this video said that it is the duty of the ushers and leaders of the church to make sure that all members participate in every activity in the church. Others said that it appears the gentleman is addicted to watching movies that is why he is in church but he still wants to watch a movie.